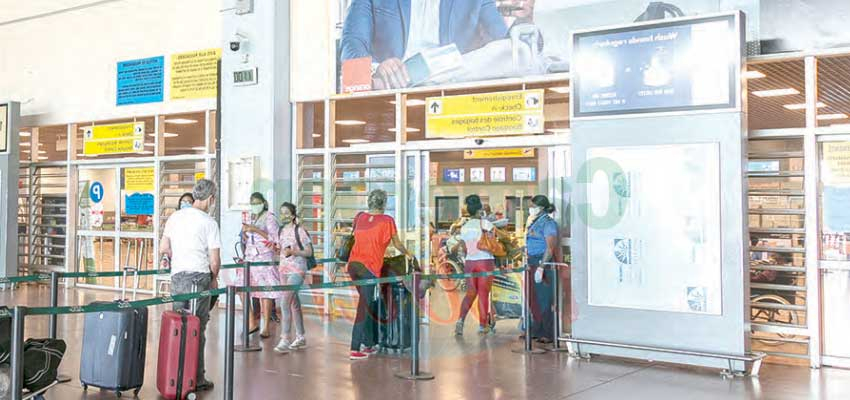 Cameroonian regulations on entry into Cameroon stipulate the following as of 16 January 2021:
1. Passengers are not allowed to enter;
This provision does not apply to:
Cameroonian nationals and residents, and
Passengers with a visa;
2. Passengers must have a medical certificate with a negative PCR test result for Coronavirus (COVID-19). The test must have been carried out no later than three (3) days before departure from the first point of boarding;
This does not apply to passengers under five (5) years of age;
3. Passengers are tested for Coronavirus (COVID-19) on arrival;
4. Passengers are subject to a medical examination.
DOCUMENTS TO BE PROVIDED FOR AN ENTRY VISA ON LANDING
A stamped application addressed to the Delegate General for National Security;
Photocopy of passport;
Legalised acceptance of responsibility, legalised letter of invitation/certificate of accommodation;
Flight Plan;
Debt clearance certificate for companies, recognition decree for non profit institutions;
National identity card of the applicant for natural persons;
Bank account statement for individuals.
AIRPORT HEALTH SERVICE
Check the temperature of each arriving passenger;
Ensure disinfection of passengers and their cabin and hand luggage, as well as shipments, cargo and mail;
Collect completed tracking forms and health declarations from each passenger to enable rigorous contact tracing to reduce the risk of imported transmission chains;
Ensure rapid screening of all passengers who do not have an adequate COVID-19 test result;
Isolate any passenger who shows symptoms of COVID-19 at landing;
Provide special arrangements for the reception of holders of diplomatic passports and other personalities on official mission in Cameroon.